Moving to another state will always be more complicated than moving locally. The much greater distance of a cross-country move compared to a short-distance one will increase the time it takes for your household items to reach the new place and the final cost of the moving service.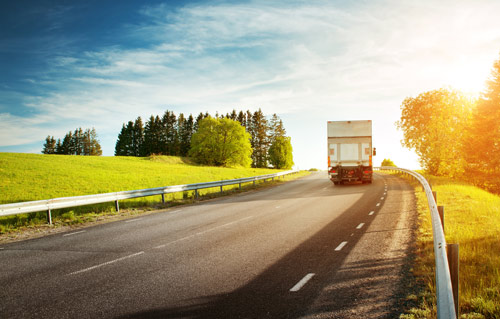 And due to the fact that your things will spend more days on the road, they will need to be really well protected to minimize the risk of any sort of damage to them during the house move.
Yes, relocating to another state can be rather challenging, especially when you don't have any experience in organizing an interstate move. Nevertheless, your state-to-state move doesn't need to be too difficult, too stressful, and too expensive.
Here are the top tips on moving to another state so that you can make your instance of moving to another state easier, safer, and cheaper for you and your family.
Secure top-rated interstate movers
Without a doubt, the best advice on moving to another state is to use the services of a reputable and experienced interstate moving company.
The thing you should remember when getting ready to move out of state is that interstate moves are best handled by professional movers with extensive experience when it comes to protecting and transporting household items from one state to another.
In other words, renting a moving truck and moving your things by yourself all the way to a new state is not a good idea due to the increased transportation costs and the high risk of damage to your belongings.
Moving to a new home that's located in another far-off part of the country, hundreds or even thousands of miles away from your current location, is never a joke.
Get a free moving quote from Nation Capital Movers – one of the very best interstate movers in your area.
Set a moving budget
A great way to make sure your state-to-state move doesn't get to be too expensive is to set a moving budget. The moment you find yourself in control of your moving expenses is exactly when you should feel the typical stress of moving house beginning to decrease.
Set a preliminary budget when moving out of state as soon as your cross-country movers quote you a flat-rate price that's been calculated based on several critical factors such as move distance, total weight of the shipment, and add-on services required or requested for completing the relocation job.
Write down all the tasks that require money for their completion. This way, if a move-related job goes suddenly over its limit, you will be able to respond swiftly and make the necessary corrections to avoid paying more dollars for something than you absolutely have to.
Inventory your home
When moving to a new state, it's important to know exactly what you're up against in terms of the number and type of household items you have for moving. The information will help you plan better the packing task, including what packing materials you have to prepare for being able to protect your prized possessions against untimely damage.
Make a detailed inventory of your home by going from room to room and writing down, either on a piece of paper or on your preferred electronic device, all the things that you can see there. Don't forget to include the Present Condition column in your hose inventory because it's exactly what will help you make an informed decision about what to do with each item prior to packing.
Get rid of any useless items
One of the most common mistakes people make when moving to another state is to pack up and move all their things without sorting them out first and getting rid of the ones that are simply not worth the trouble.
The most important thing to understand here is that your interstate moving cost will be calculated based on the total weight of the shipment. What this means is that the more things you choose to haul to the new-state home, especially when it comes to large and heavy pieces such as furniture, the more money you'll have to pay up in the end.
So, don't make the rookie mistake of moving useless things across multiple states.
Use the house inventory you've already created and set aside any items that are too worn out, too old-fashioned, too broken, or just too useless to be worth the effort.
How to Declutter Your Home Before Moving
Pack by yourself to cut costs
When you're getting ready to move out of state, one important decision you must make early on is if you will pack your things on your own or if you will hire professional packers to do it for you.
As you can imagine, each scenario will have its share of pros and cons. Nevertheless, the greatest advantage of tackling the packing job on your own is that you'll be able to save up a good deal of money in the process. After all, professional packing is an extra service that can be pricey depending on the specific circumstances.
So, as long as 1) you've got enough time until Moving day, 2) you have good friends you can rely on, and 3) you don't have any specialty items to move (such as a piano), you should consider packing by yourself when moving to another state.
Prepare your pets for a stress-free move
If you own any pets – a dog, a cat, a bird, or another type of pet animal, then you know perfectly well that they are part of the family so they are coming with you to the new state no matter what.
However, moving pets across the country is not as easy as you might think as you want to make sure your animal friends remain safe and stress-free throughout the relocation.
Of course, the best way to move pets across the country is to take them with you in your car on an interstate road trip. But before you can do it, schedule an appointment with the vet for a medical check-up before Moving day. If your pet seems too stressed out, speak with the animal doctor about any medications that can help with the excessive anxiety.
Decide what you'll do with your plants
Keep in mind that the interstate moving company you hire won't agree to transport any of your plants. Why?
First of all, plants are very unlikely to survive a cross-country move and that's why they are considered a non-allowable item to pack and move when moving long distance. And secondly, some states forbid certain plants to cross their state lines for safety reasons.
You could have moved your favorite potted houseplants in your car if you were moving locally but since you're moving to another state, you have no choice but to give away your plants to family members, friends, neighbors, or various places across town such as libraries, schools, hospitals, nursery homes, or charitable organizations.
Transfer your home utilities
What to do before moving to another state? Make sure the place you're about to move into has all the important utilities set up before you arrive. After all, you wouldn't want to start unpacking your boxes in the dark, with no running water either.
Remember to call up your current utility companies and schedule the disconnection of all the home utilities you're enjoying at the moment: electricity, water, Internet, phone, gas, cable TV, and so on. Arrange the disconnection for approximately one day after you move out.
Then, get in touch with the new utility providers in the city or town you're moving to and arrange the connection of the house utilities you wish to use. Be mindful that the transitional period of moving between two homes located in two different states is the ideal time to reassess the need to keep some of the less-used services.
Moving to a new state can be a stressful and confusing experience if you don't know how to prepare for the upcoming interstate move in the best possible way. Using a good moving checklist can help you use your time wisely but oftentimes, you should do yourself a favor by hiring the professional moving services of one of the best out-of-state movers in your area.
Trust Nation Capital Movers for the peace of mind that your cherished possessions will be in good hands all the way to your new-state home.