Our team at Nation did a great job with our move. It was a long day and hard work but they got it all done and never complained. Miguel, Luka, Peter, Plynton, Lucky, and Bobby exceeded my expectations. I would highly recommend them. Laurie Shelley
I highly recommend these guys and highly recommend hiring movers if you're on the fence about it!They had availability for my last minute decision making and were super flexible. This was the best money I invested in moving. The guys were professional, friendly, quick and careful. Corey Reed
WOW!! Peter and his crew are excellent! When I tell you the three of them worked like a crew of 6! Kudos to Justin for giving me one of the finest moving crews I have ever seen! When I move again, I will ask for this team by name!!
Sherene D.
Get a Free In Home Estimate with a 5% coupon for your move for the locations: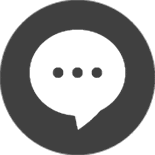 Contact us
We are here to answer all your questions.