Indoor short term storage rental
Short-term storage rental solutions
Moving to a new location? Then, it's likely that you need short-term storage for your furniture and moving boxes. Maybe you need some time to arrange matters in your new home before having all your furniture delivered by the moving truck. Or it might be that you are temporarily staying at another place and want to have your belongings stored in a safe location?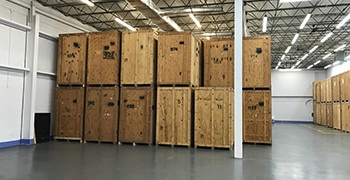 That's why we have affordable indoor short-term storage rental solutions. Your items will be stored in a dry and safe short-term storage unit. Our attractive short term storage units rates make it a great option when moving.
Affordable short-term storage units
Furniture storage units are an important part of a stress-free move. You may want to keep your belongings in rental storage units for a few weeks or more than half a year. Either way, we offer affordable storage units, customized to your needs. You get safe, indoor short-term storage units at great prices from Nation Capital Movers. Wondering about the cost of short-term storage? To find out, please fill in our free price quote.
Why to should you use our storage solutions? See some of the benefits:
Climate controlled
Storage vault system
Surveillance – top security
Protected from the outside elements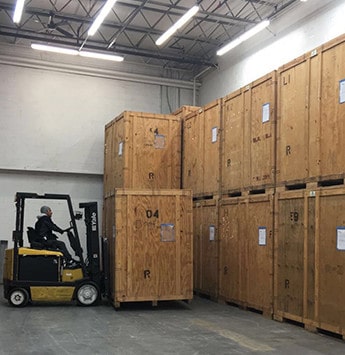 Safe indoor storage units for your belongings
We offer secure short-term storage at affordable prices. You can rest assured that all your furniture, boxes and other items are safely stored in a rental storage unit. Whenever you need to have your items delivered, we will transport them safely and securely. Our experienced movers know how to handle delicate furniture and fragile items with care.
Cost of short-term storage
By now you are probably wondering "How much do storage units cost?". To get an accurate estimate on the price of short-term storage, it is necessary to answer a few key questions.
How many items do you need to be in short term storage rental? Also, another important price building aspect is the duration. Do you want to store your belonging for just a few weeks or for a longer period? Having answers to the questions above will bring you closer to the realistic storage unit price. To get your custom price estimate for your short-term storage needs, fill in our quote for a free price estimate – no strings attached!
Trusted, licensed and insured moving company