Trusted moving services for short and long distance moves
If you are looking for a reputable, trusted moving company in the USA for your upcoming relocation, you are at the right place! Our expert movers have handled the belongings of numerous clients without any difficulties because of their experience and professionalism.
Nation Capital Movers is a large company, owning moving trucks for intrastate and interstate moves.
Would you like to get a custom, estimated price for your move? It's free of charge – call us right now at (800) 850-6353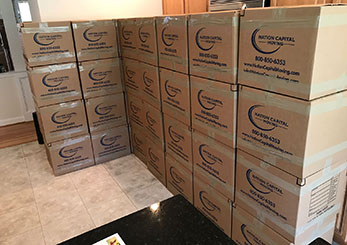 Select your upcoming move type
Moving locally/intrastate?
Moving interstate/long distance?
Are you moving office/business?
Storage-in-transit services by your trusted movers
Is it likely that you would need short term storage solutions or long-term storage services for your move? Maybe you need to keep some items safe while you arrange matters in your next location?
Whatever the case might be, call us today at (800) 850-6353 to learn more about our storage services. Now it's more affordable to get your storage solutions from the same reputable experts that will be moving you to your new home or office.