The #1 Interstate Mover - Excellent Relocation Services at a Great Price
Moving to a new home or office which is hundreds or thousands of miles away from your old location is not a joke. It is a tremendous challenge in which many unforeseen obstacles may occur.

If you want your relocation to be a successful one, you must hire a reputable interstate mover such as Nation Capital Movers. You shouldn't attempt to move by yourself because the risks of something going not according to the plan are just too high.
Take the safer route and hire us to take care of your cross-country move. All you need to do is get a free moving quote from our price estimator and our professional moving team will handle everything else regarding your relocation.
Our interstate moving company has the experience and the knowledge to handle any type of relocation. Whether you are moving your office, a few bulky and heavy items such as a piano from your home, or your entire 4 bedroom house across the country, you can count on us to take care of this task with speed and efficiency.

Locations in which you can use our long-distance moving services
There are a lot of areas in which we provide our interstate moving services. So, take a look at the list of cities that we cover, and if your city is there, don't hesitate to give us a call at (800) 850-6353 so that we can help you have a safe and stress-free move to your new home.
Are you looking for affordable long distance moving service?
Different types of furniture storage rental for your long distance relocation
Usually, when people are moving interstate to a new destination which in some cases can be thousands of miles away from their current home, they need a temporary storage service. You might need some time to set up everything at your new location before you can fill it with all of your personal belongings.
Fortunately, if that is your situation, we have two temporary indoor storage solutions for you. Depending on the time period for which you have to leave your personal belongings, you can choose either our short-term or long-term furniture storage.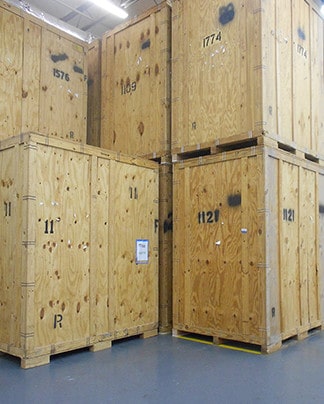 In our climate-controlled storage, all of your boxes, furniture, and other items will be protected and you won't have to worry about them. If you have any other questions about our storage options, feel free to call us at (800) 850-6353.
Frequently asked questions from our customers
Here you will find two of the questions we get asked a lot about our interstate moving services. They are also two of the reasons why we are the best long-distance moving company.

Why should you choose us as your cross-country movers?
We have all of the needed qualities to execute your relocation properly. All of your items will be transported to your new home without any scratches or damages and even more importantly, you will not risk your health in the moving process.
What makes our long distance moving services stand out?
Our interstate moving services are high-quality and at an affordable price. None of our competitors can beat this combination. Our top priority is for all of our customers to have a stress-free move without any complications or delays.
Trusted, licensed and insured moving company