The # 1 Mover in Chevy Chase, Maryland Based on Customer Reviews
When moving house, you need relocation partners you can trust – experienced professionals who will take good care of your items, plan and execute your move in a safe and efficient manner, and deliver the best possible service at the best possible price.

Nation Capital Movers is the company for you – we offer a wide range of dependable and affordable local and long-distance moving services in Montgomery County, Maryland, and across the country.
Our licensed, bonded, and insured moving company has many years of experience and an excellent track record that has earned us an A+ rating with the Better Business Bureau, a ProMover status with the American Moving & Storage Association, and countless 5-star reviews from satisfied customers.
Whether you're moving to or from Chevy Chase, Maryland, you can trust our highly-trained, experienced movers to handle your relocation with expertise and care.
Trustworthy Local Movers in Chevy Chase, Maryland
Originally built to accommodate people who wanted to live in the countryside but work in the country's capital, Chevy Chase, MD, is a charming, convenient, and progressive suburban city nestled just outside Washington, DC. It is popular for its excellent shopping options, fine restaurants, lovely homes, numerous cultural attractions, and abundant employment opportunities.
If you're moving to a new home within the city – or anywhere in Montgomery County – Nation Capital Movers can help you settle into your new place quickly and easily. We can pack up your items, load and transport them in a safe and timely manner, unload the shipment at your final destination, and even unpack your belongings, assemble all furniture, and help you set up your rooms if you wish so.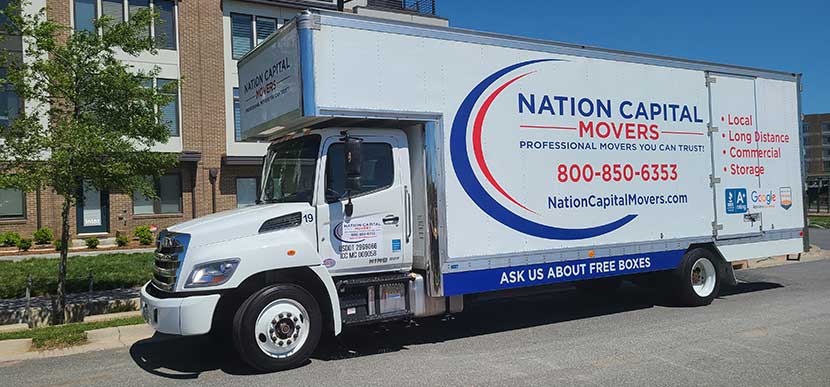 As a top-rated Chevy Chase moving company, Nation Capital Movers goes beyond the call of duty to ensure your comfort and peace of mind and provide you with a smooth and successful relocation experience.
So, whether you're moving down the street or to another town or city in the area, be sure to contact us first and get a free moving quote for your local move in Chevy Chase, MD.
Reputable Long Distance Moving Company in Chevy Chase, MD
If you're moving from Chevy Chase, MD, to another part of the country (or the other way around), Nation Capital Movers is your best bet – we offer comprehensive long distance moving services and efficient storage solutions at competitive rates and convenient terms. As a trusted Chevy Chase long distance moving company, we provide:
Free consultation and accurate moving estimates
Full-service packing and partial packing services (including custom crating options)
Furniture moving, appliance moving and moving of specialty items
State-of-the-art moving equipment that allows for quick and efficient loading and unloading and excellent protection of your property and your belongings
Safe and timely delivery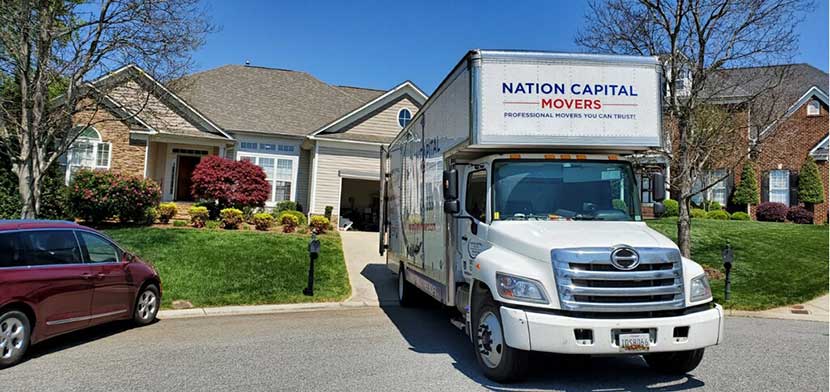 At Nation Capital Movers, we have your best interests in mind and offer customizable moving plans, based on your specific needs and timeline. Just tell us what you'd like taken care of during your move and consider it done – you don't have to worry about a thing. Your long-distance move to or from Chevy Chase, Maryland, will go as smoothly as possible – just fill out our online form to get a free estimate and book your preferred moving date.
Storage Solutions in Chevy Chase, Maryland
If you're not quite ready to receive your belongings at your new home, National Capital Movers has got you covered once again – we offer short-term storage rental and long-term furniture storage to suit your every need and demand. Your items will be kept in one of our secure, climate-controlled storage facilities for as long as necessary and will be delivered to your place upon request.
Whether you haven't found the right new home for you yet, wish to make some renovations before you move in, or need to move into temporary housing for some time, you can have your peace of mind knowing that your belongings are safe and sound with Nation Capital Movers. You can find us at (800) 850-6353 for more information about our short-term storage solutions and long-term storage options.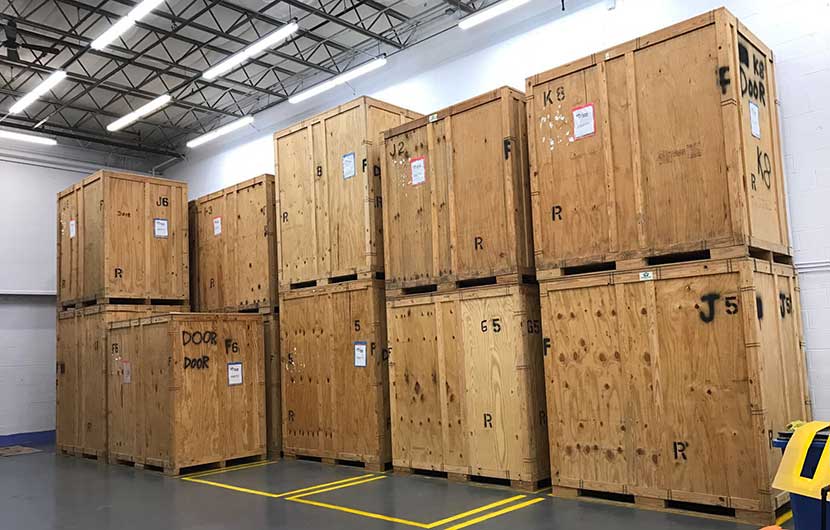 Office Moves in Chevy Chase, Maryland
You can count on Nation Capital Movers for corporate and office moves too. We understand the time-sensitive nature of business moves perfectly well and have a seasoned staff and advanced equipment to perform your relocation in a quick and efficient manner. With our prompt, dependable commercial moving services, you'll be able to avoid downtime and resume your business activities without considerable interruption or delay.
Call us today at (800) 850-6353 to discuss your corporate moving needs with our experts and book the professional services of our experienced office movers for your forthcoming relocation.
With our quality customer service, customizable moving solutions, affordable prices, and genuine concern about every move, we rank among the best Chevy Chase movers and guarantee the success of every relocation project. Trust us with your move and enjoy the smooth transition to your new life!
Trusted, licensed and insured moving company