The #1 Moving Company in Reston, VA
Why should you choose our moving services for your Reston relocation?
We are a reputable moving company with many years of experience and hundreds of successful moves behind our backs. Our moving team has the proper tools and knows the needed techniques to execute each relocation safely – no damages will occur to your personal items and none of our movers will be injured.

Choosing a trustworthy Reston mover is the key to a successful and stress-free relocation. So, don't waste any of your valuable time and get a free price estimate from us, and we will take care of your relocation to your new home in Reston, VA.
Moving seems like a daunting task, but it can turn into an exciting adventure when you have the right moving partners by your side. Whether you are moving to a nearby neighborhood or in a different city, many unforeseen obstacles may occur and that's why you need to hire an experienced moving company like us for the job.
Your quest of finding a reputable mover in Reston, VA is finally over. You are just one free moving quote away from a successful relocation.
What moving services do we offer to our customers?
We, at Nation Capital Movers, provide a wide range of relocation services to our customers and can cover all of your moves in the Reston, VA area. We do not only handle residential moves but we can also relocate your business to a new location.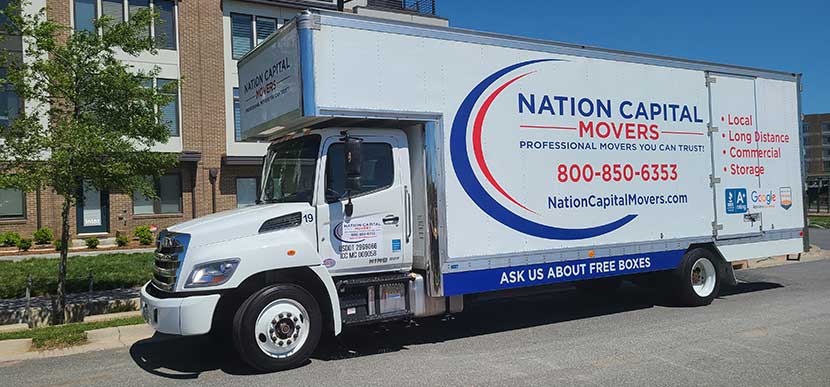 So, whether you are changing your office or moving to a new home, you can count on us for a fast and efficient relocation. Bear in mind that we never compromise the quality of our moving services.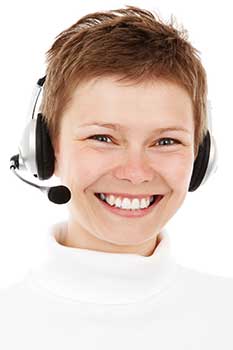 All of your personal belongings will be safely moved from your old location to your new one and they will arrive in the same condition in which they left the old place. Every detail of your relocation will be handled carefully by our experienced moving team.
So, what are waiting for? Get your phone and give us a quick call at (800) 850-6353 so that we can begin your move to or within Reston, Virginia.
If your new home is not yet ready and you need a place in which to leave your personal belongings, you can use our one of our temporary storage solutions – short term and long term. Choose the one that best suits your moving needs. In our storage facilities, your items will be secure and their condition will stay intact.
Customer reviews
The feedback we get from our customers is very important for us. Every customer testimonials is a clear indicator of how we have completed that particular move.
We have a 5-star rating based on hundreds of positive customer testimonials on some of the most reputable customer review websites such as HomeAdvisor, MyMovingReviews, Thumbtack, and others.
This high rating shows us that most of our customers were very happy with the way we handled their moves. If you want to be another one of our satisfied customers, just fill in our free moving quote and leave the rest of your relocation journey to us. Here are a few of the customer reviews that we have gotten over the years:
Interstate move
The move was from NC to CT
The movers were polite and very careful. They were responsive and helpful.
Move size: 1 Bedroom Home
Service cost: $1800
Office move went well
Our office downsized recently and moved to a new location. The move went really well. The team arrived on time, packed everything carefully and quickly and then unpacked rapidly and without incident. The crew was very pleasant and had lots of patience as we asked them to rearrange furniture several times. Came in under estimate by more than $200.
Move size: Office Move
Service cost: $2400
Peter and Ted were wonderful movers
Peter and Ted packed and loaded my stuff for my cross country moving. I find them extremely professional, hard working, and careful with my study. They wrapped my furniture and dishes property. I am hoping if I can have both of them again when my stuff arrive to my new home.
Move size: 1 Bedroom Home
Service cost: $7000
We are one of the best moving companies in Reston, Virginia. That's not just our opinion. That is also the opinion of our previous customers and all of our reviews prove that.
Are you looking for reliable movers in Reston, VA?
Frequently asked questions from our customers
What is the average price of a short-distance move in Reston, VA?
If your relocation is within a radius of 100 miles, it is considered a local move. The price is calculated on an hour-per-mover basis. For a precise price estimate, give us a call at (800) 850-6353.
What is the average price of an interstate move to Reston, Virginia?
The price of this type of relocation is formed by the total weight of your items and the distance to your new location. The move must exceed the distance of 100 miles to be considered as a long-distance one. If you want to find out the exact cost of your interstate move to Reston, VA, fill our free moving quote.
How much do people earn in Reston?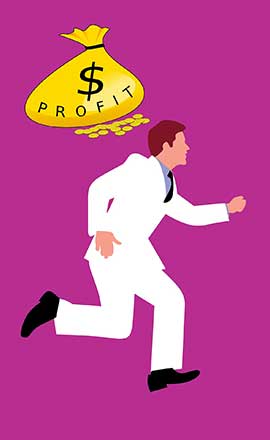 Before you decide to move here you should find a well-paid job in order to afford the high expenses. For example, according to bestplaces.net, if your occupation is computer and math, you should expect an average salary of about $95,322 and if you work in education, a medium salary of about $48,276.
People who work in the field of sciences should expect an average salary of about $84,212. All of these wages are above the national average. The unemployment rate here is very low – 2.30% (with a national average of 3.70%)
Which are the most expensive neighborhoods to live in Reston, Virginia?
Reston is a very expensive city to live in. The home prices there are among the most expensive in Virginia and in the USA. The real estate prices may vary from $548,835 to $855,258 depending on which neighborhood you choose and the type of home. 
So, choose your neighborhood carefully when you relocate there. According to neighborhoodscout.com, these are the most expensive ones.  They are ranked from those with the highest real estate prices to those with the lowest prices. Here is a list of them:
1. Sunset Hills Rd / Hunter Mill Rd
5. Baron Cameron Ave / Reston Pky
9. Lawyers Rd / Hunter Station Rd
2. Grooms Ct / Whipper In Ct
6. Sunrise Valley Dr / Monroe St
10. Sunrise Valley Dr / Soapstone Dr
3. Meadowville Ct / Stuart Rd
7. Fairway Dr / Waterhaven Ct
4. Lawyers Rd / Soapstone Dr
8. Edgemere Cir / Cameron Glen Dr
How much does it cost to rent an apartment in Reston, VA?
The rents here are very high. They can vary from $1597 for a Studio to $3020 for a 4 Bedrooms home. The cost of renting any type of home here is higher than the average for Virginia and is even higher than the national average. Keep that in mind, when you decide to move to Reston, Virginia.
We would be very happy if you choose to use our moving services for your relocation to Reston, VA. As you can see, we handle each move with care, efficiency, and speed. With us, you are going to get high-quality moving services at an affordable price. So, don't hesitate, fill our free moving quote and leave the rest to us.
Trusted, licensed and insured moving company