Long Term Furniture Storage Rental - Great Price and Secure Keeping
Reliable long-term storage from moving professionals
Are you looking for
safe, convenient indoor storage solutions at great rates?
Fortunately, you've come to the right place!
Nation Capital Movers is a leading long term indoor furniture storage provider. What've even better is that we are also a reputable moving company – trusted, fully bonded, licensed and insured! Now you can have moving and long term storage rental from the same trusted professionals.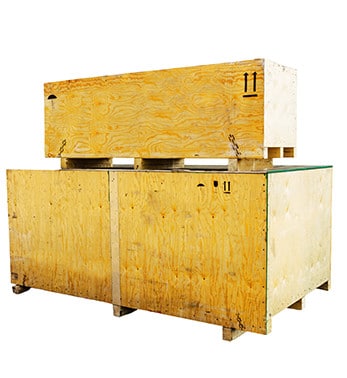 Greater convenience for your long term furniture storage rental
Often, when moving to a new home, storage space is needed to store household items or office equipment in safe and reliable indoor storage units nearby. You may need some time to arrange everything in your new house before having all your furniture and boxes delivered. That's why we offer a special service called Storage-in-transit (SIT), which is basically a convenient and secure way to keep your items temporary or long term before you are ready to accept them.
Privately accessed and climate controlled indoor long term storage rental
It is important for you to keep your items damage and moisture-free. The environment inside our storage vault is perfect for long term storage – protected from the outside elements, perfect for household and special items. Also, our storage facilities are surveillance secured. You can rest assured that everything will be delivered in the same condition as it was stored.
To sum up, our
indoor long term furniture storage rental advantages
are:
Privately accessed
Climate controlled
Vault storage
Surveillance secured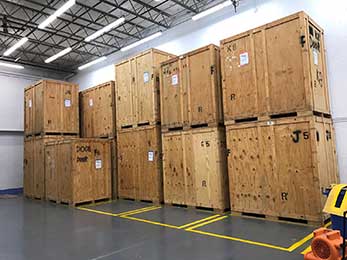 Are you looking for affordable long term furniture storage?
Affordable indoor storage units rental rates
Having already seen the advantages of our secured indoor long term storage rental, you might be asking yourself "What's the cost of long term storage rental?". The storage unit price depends mainly on two variables – the volume of items you'd like to store and the duration. Some of our clients need vault storage rental for just two weeks, while other keep boxes, furniture, and household items for a year or more.
Depending on your needs, we will provide the best solution, be it short term storage or long term storage rental. We understand everybody has different storage needs. That's why regardless of the storage duration or volume of items, you will get the best storage rental solutions at affordable rates
To calculate your long term storage unit's price, either call us by phone on (800) 850-6353 or get your free moving quote here.

Locations in which we offer our moving services
We can take the items from your old home which you want to leave in our long term furniture storage and transport them to our storage facility. Here is a list of cities in which we provide our moving services:
Once you know which of your personal belongings do you want to leave in our indoor long-term furniture storage and for how long do you want to leave them there, you can give us a call at (800) 850-6353 and we will take care of everything else.
Trusted, licensed and insured moving company