One of the very first questions you'll have to answer when getting ready to move out is whether you should hire professional movers to help you pack and move your things or whether you should try to organize a Do-It-Yourself move.
The thing is that you have to find the right answer to the Should I hire movers? question really quickly simply because the organization of the entire pre-move period will depend primarily on what you've chosen: movers or DIY.
In order to make an informed decision, you must be familiar with the benefits of hiring a moving company – that is, all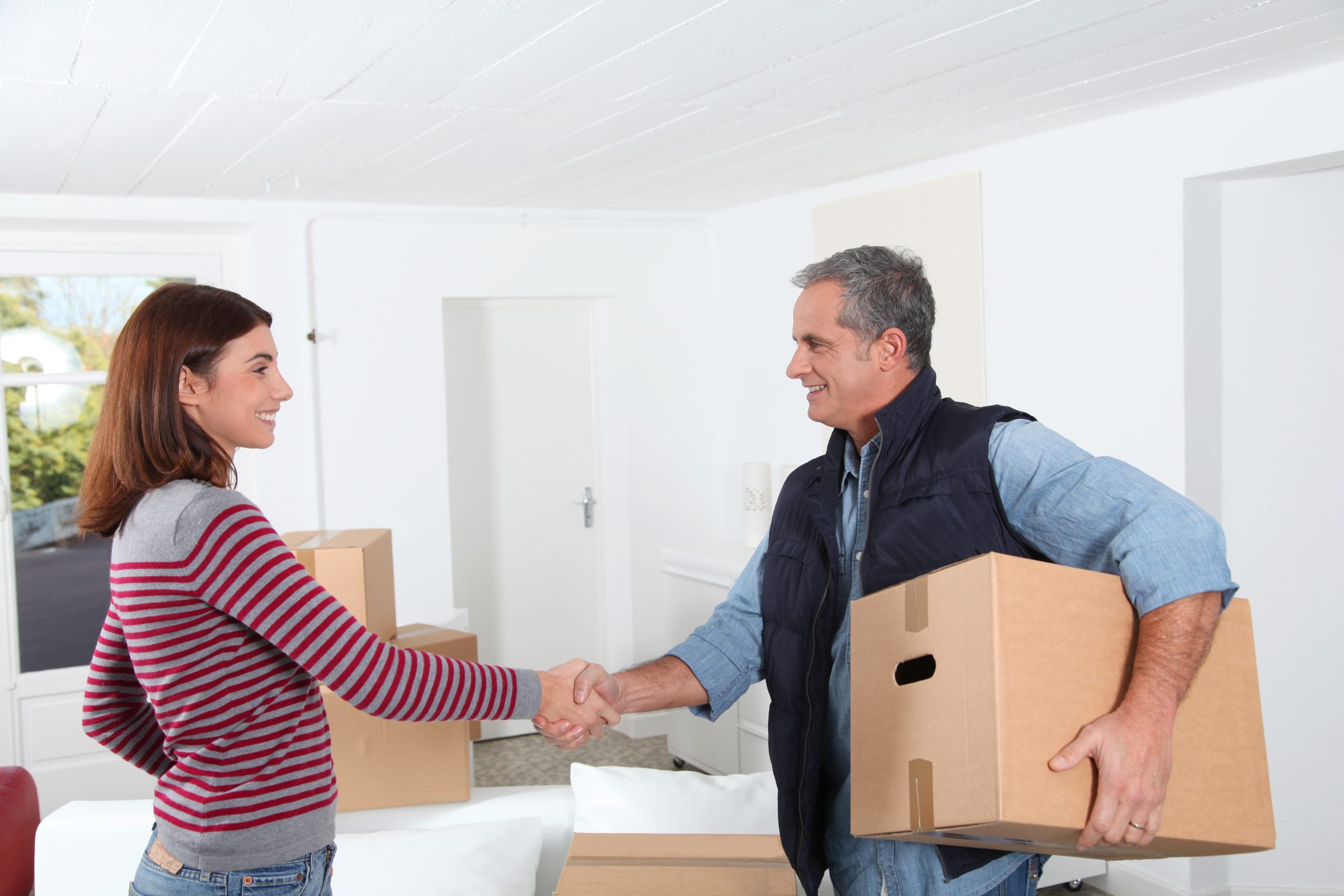 the pros of saying YES to the pros. Keep in mind that as long as you have free access to all the necessary information, you will be able to pick the option that's best for you, your family, and your prized possessions.
So, why should you hire professional movers? What will you gain by having moving professionals come to your home and letting them pack, move, and load your household items into their truck?
Here are the top 5 benefits of hiring professional movers:
Hiring professional movers will save you the HARD WORK
Let's face it – organizing and executing a self-move all by yourself is hard work from start to finish. Are you really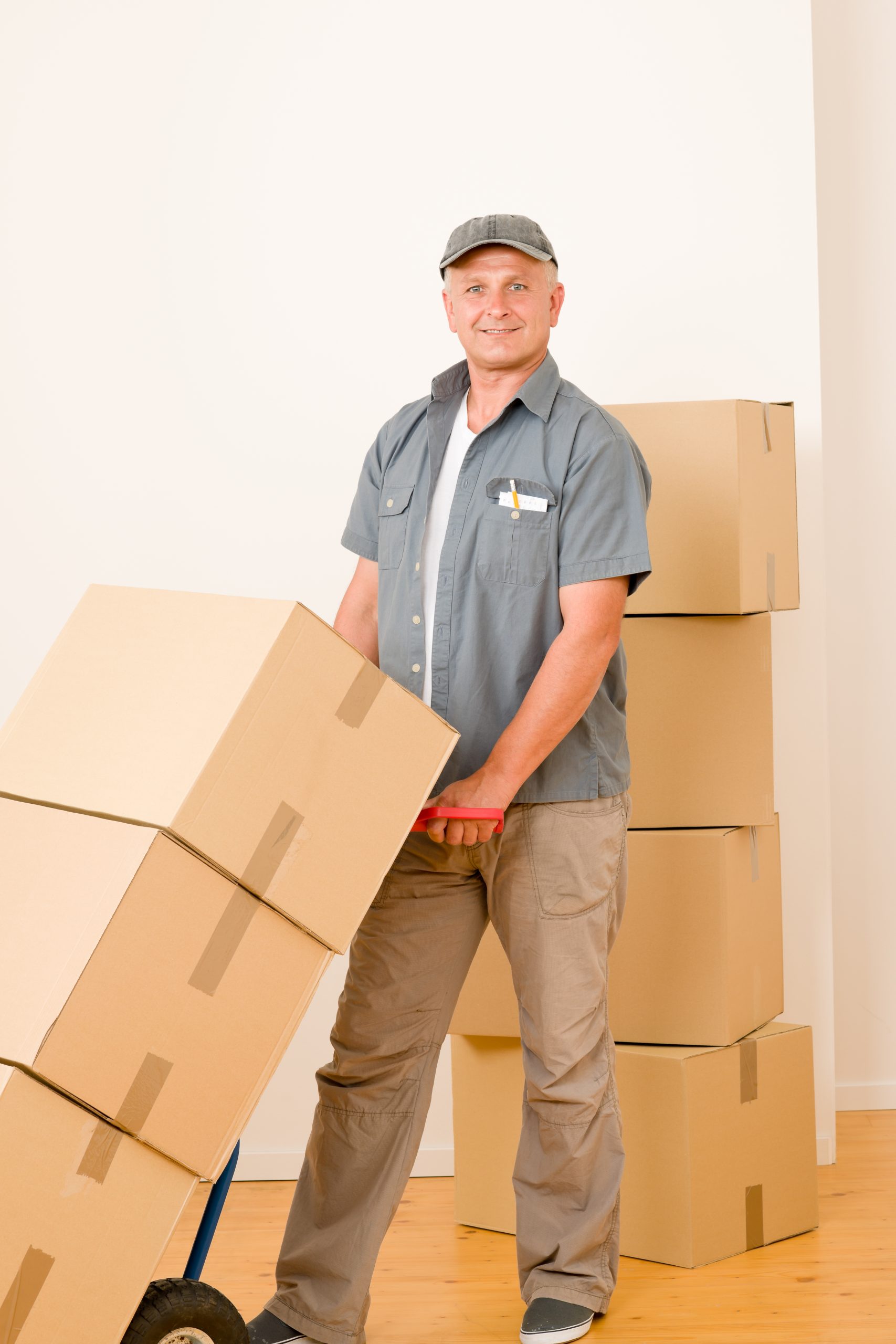 ready, both mentally and physically, to handle the heavy load on your own without any assistance whatsoever?
The physical strain of packing for many days on end, disassembling and moving large and heavy furniture, taking all the boxes outside the current place, and loading all of your items inside a rental truck can easily prove to be more than you can manage. We can make long or short distance moving.
And if you can't rely on your good friends to give you a helping hand when packing and moving your stuff, then your DIY moving task will become even harder than hard. And this is exactly why you should let experienced movers handle the hard work so that you don't have to do it yourself.
When you choose to do yourself a favor and hire full-service movers, the pros will:
Disassemble safely the large furniture items you've decided to move. They will also reassemble them in the new home.
Pack all or some of your household items depending on your preferences. The packers will come with their own quality packing supplies to get the job done quickly and safely.
Protect any specialty items you may have such as a grandfather clock or a pool table.
Lift and carry all the heavy items out of your home, including the great number of boxes that need to be loaded into the vehicle.
Load everything you want to take with you into their truck and will secure your possessions for a safe trip.
Unload all your belongings upon arrival, take them inside the new place, and even unpack all boxes if you have requested unpacking as an add-on service.
Hiring professional movers will save you precious TIME
Time is a critical factor during a house move simply because there's always a deadline for the pre-move preparations – MOVING DAY. If, you want to hire us for your moving day, give us a quick call at (800)850-6353.
It's important to note that time management is often the key to a successful relocation. The packing task alone can take weeks to complete, so it all comes down to how many days you've got until the move-out date. Basically, if you have to move out within a week or sooner, then the smart thing to do is to trust professional packers and movers to help you out.
Packing
This is where professional packers can save you loads and loads of precious time. As you may already know from a previous house move, packing for a move is the most time-consuming task of them all, practically lasting throughout the preparation period. Movers are trained vigorously to pack efficiently (quickly and safely) so they will handle packing much faster than you could ever do.
Also, the pros will bring the required packing supplies so you don't have to spend extra time gathering those boxes, packing paper, and bubble wrap.
Furniture
The laborious job of trying to disassemble large furniture items to their main components is no fun at all. Also, it can waste hours of valuable time you can't really afford to lose. And then, taking those furniture pieces outside the home can take you a long, long time to complete. In comparison, top-rated furniture movers will finish the furniture moving task in record time thanks to their extensive professional experience.
And here's the best part: you can use the time professional movers have saved you to take care of other important tasks before you move away: planning your relocation trip, managing all the move-related paperwork, or simply saying goodbye to your best friends.
Hiring professional movers will guarantee SAFETY on Moving day
Why should you hire professional movers? The answer is simple: safety.
Your own safety and that of your helpers, if any, the safety of your possessions, and the safety of the property you're leaving should have a high priority for you during the move. In fact, remaining injury-free throughout the relocation is the single most important thing when moving house.
If you have moved house before, then you should already know how dangerous Moving day can be. If you're moving out for the first time, then you'll just have to take our word for it. A single misstep while you're carrying something big and heavy could lead to a bad injury which you will surely regret later on.
One of the greatest advantages of hiring movers is that the professionals will know exactly what it takes to ensure the safety of your belongings through proper packing techniques. The pros will use plenty of padding materials such as wrapping paper, bubble wrap, and furniture pads to make sure even the most delicate items are perfectly safe.
What's more, professional movers will ensure the safety of the property you're moving out of – that is, they will do whatever's necessary to prevent any type of property damage. How?
First of all, they will use specialized moving equipment such as moving dollies, moving straps, and furniture sliders to prevent floor damage. Secondly, no wall damage of any kind will be possible as long as your movers have padded well all furniture pieces and appliances, and have fixed moving blankets on risky areas along the walls.
And of course, you shouldn't worry about getting injured on Moving day because you'll be observing the moving action only as a spectator. If you want every single moving process to go smoothly and safley, you can fill out our quote form.
Hiring professional movers will minimize the STRESS
The stress of moving house is a real thing – you're likely to get stressed out from Day 1 and your anxiety will intensify as Moving day approaches.
But why is moving so stressful?
Time. You'll only have a limited time to get ready to move out. The less time you've got to prepare for the move, the more stress you're likely to feel. And you can't always be sure whether you're running behind schedule or not.
Money. Moving house is an expensive affair and you're worried that you'll have to pay more money than you have allocated for the relocation. Or worse – more money than you actually have.
Safety. Moving house is a very stressful period simply because the day of the move can be dangerous for you and the people around you, including for your pets.
Decisions. There are literally hundreds of decisions you will have to make during a house move. What will happen if you make some bad ones?
Is hiring movers worth it? Yes, it's worth hiring movers because you won't have to worry about a bunch of things such as
Packing materials. Professional packers will come to your home with all the necessary packing supplies when you've requested the extra service of packing.
Time and deadlines. You don't have to worry about not being ready before your movers arrive.
Money. You will know how much your move will cost because the professional movers will have already given you an accurate cost estimate.
Safety. You and your loved ones will stay injury-free and your possessions and property won't get damaged when you've hired a top-rated moving company.
Professional movers will minimize the stress for you as you're transferring the heavy burden onto their shoulders. As a bonus, you won't even have to get all stressed out about whether your friends will agree to give you a hand or not.
Hiring professional movers can save you MONEY
Most people automatically assume that hiring professional movers is always more expensive than renting a truck and moving by yourself. The truth is that while in some relocation cases it can be true (most often when moving locally), using professional moving services is almost always the better option when moving hundreds or thousands of miles across the country.
The thing is that you should always keep in mind the usual costs of moving by yourself:
The cost of renting a moving trucк;
The price of the extra insurance when renting a moving vehicle;
The cost of purchasing all the required packing supplies;
The price of renting or purchasing pieces of moving equipment such as an appliance dolly or a furniture dolly, moving straps, and furniture sliders;
The cost of fuel, road tolls, meals, and possible lodgings along the road.
And yet, the biggest danger of not hiring movers is the risk of serious personal injuries and costly property damage. If you do get injured while trying to lift and carry a bulky piece of furniture, then the medical bill could end up more than what you would have paid professionals to do it all for you – quickly and safely.
And now that you know the major reasons to hire professional movers, it's time to do yourself a favor and get in touch with a licensed, reputable, and experienced moving company.