Moving house is not the right time to make costly mistakes. Unfortunately, a single mistake when you're moving to a new home can cause you to lose money, waste time, and shatter your nerves as well.
And even though it's nearly impossible to pull off a perfectly error-free move, there's a huge difference between making a minor mistake (not starting to pack from the easiest rooms to sort and pack), and committing a serious judgment error (moving all your possessions without decluttering them first).
Therefore, you should do all in your power to avoid serious mistakes when moving house. But… how can you avoid making such big moving mistakes if you can't even recognize them?
Here are the top 6 common mistakes when moving house – just stay away from them and your move should be as successful as you want it to be.
Underestimating the importance of a moving checklist
The most important thing you need to understand when getting ready to move out is that proper time management will be the key to a successful relocation. The better you manage to organize each phase of the move, the higher your chances are to have a smooth and problem-free house moving experience.
One of the most common moving mistakes people make is to start working on their move-related tasks without a good preliminary plan of action. You need an organizational strategy, you need to know which tasks you should do first and which ones to do after that in order to utilize the time you have until Moving day in the most efficient way possible.
In other words, you have to have a moving checklist to guide you throughout the moving process.
A moving checklist is simply a detailed to-do list that's been customized to meet your relocation needs. It does contain all the super-important things that you have to do before you move out but the greatest advantage of using a moving checklist when moving house is that it'll show you the relevant priority of each task as well.
Don't make the mistake of starting work on your move without a personalized and prioritized moving checklist
Assuming moving by yourself is always cheaper than hiring movers
One common moving mistake that many people make is to assume that DIY moves are always cheaper than using professional moving services.
Here's what you should know – self-moves can be more affordable than hiring movers but only under specific circumstances such as:
      You're moving only a short distance away (moving locally). When moving across town or to a neighboring town or city, then yes, organizing a DIY move makes a lot of sense;

      You're not moving many large and heavy furniture pieces such as beds, sofas, dressers, tables, etc.;

      You're not moving any specialty items that require a professional touch. Such special possessions can be pianos, grandfather clocks, pool tables, big metal safes, hot tubs, and so on.
Before you make up your mind to move without any professional moving assistance, don't forget to factor in the numerous hidden DIY moving costs such as:
      The price to rent a moving truck – one of your main DIY expenses;

      The cost of all packing materials, especially moving boxes;

      The price to rent or buy the required moving equipment such as a moving dolly;

      The cost of possible property damage or worse – personal injuries;

      The price of purchasing extra moving insurance for your items;  

      The cost of meals and lodgings along the relocation route.
Request a free quote from Nation Capital Movers – an independent and family-owned moving company that offers exceptional flexibility, exact solutions, and the best possible prices.
Failing to request in-home estimates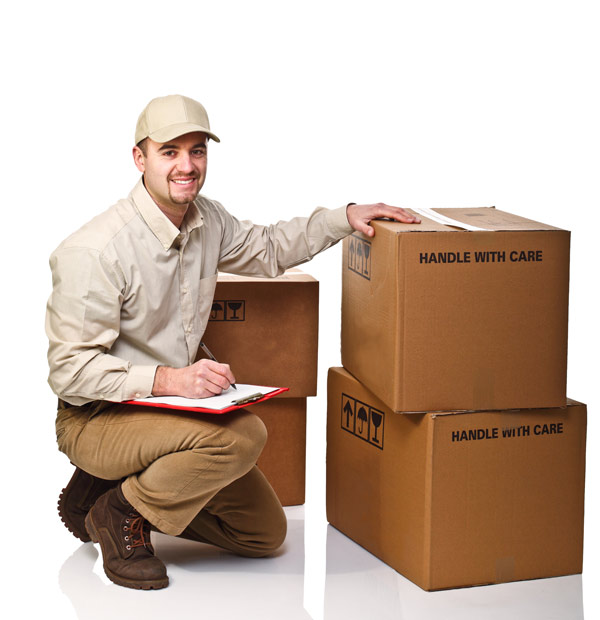 When you decide to do yourself a favor and work with reputable local or cross-country movers, one of the biggest blunders you can make is to fail to ask the pros to visit your home for a visual survey.
The whole idea of an in-home estimate is that professional movers come to your house or apartment in order to inspect the things you wish to be transported to the new address. Experienced movers will know what to look for when inside a customer's home and will also assess any potential risks or difficulties on the day of the move.
You must ask your movers for on-site cost estimates simply because that's the best way to receive accurate moving estimates. When the pros are at your home, use the opportune moment to ask them any burning questions or immediate concerns you may have regarding the upcoming move.
Don't make the moving mistake of saying YES to cost estimates sent via e-mail or received over the phone. Such price offers can never be accurate enough to satisfy your needs, so do get your in-house estimates for peace of mind.
Packing by yourself without a good packing strategy
Bear in mind that packing up your things for moving is one of the most important if not the most important jobs you'll have on your moving checklist. In fact, it's the only task that stretches out from Day 1 all the way until Moving day itself.
When it comes to mistakes to avoid when moving to a new home, a decision to start packing without a clear strategy can pretty soon turn into a disaster for you and the people around you. Wasted time and shattered nerves are likely to be the result of the wrong decision to just throw random stuff into random boxes and make pretend that what you did was proper packing.
Luckily for you, there are several critical packing principles that should help you come up with a packing plan that will work out great for you:
      Begin the sorting and packing process right away;

      Purge your home of any unwanted items prior to packing;

      Start packing from the most difficult premises to sort and pack;

      Prepare all packing supplies in advance to avoid disrupting the packing process in search of extra padding materials;

      Use the room-by-room packing strategy to increase your packing speed;

      Break larger packing projects into smaller jobs to boost your motivation
Moving all your stuff without decluttering
One of the most common errors that people make when moving house is to decide to move all their items without sorting them out and getting rid of the ones they no longer need.
Don't make the same moving mistake! Instead, go through your things, inspect them carefully, and decide the fate of each individual item based on current condition, difficulty of moving, sentimental value, monetary value, dimensions, and usefulness.
What you need to understand prior to packing and moving your belongings is that the moving cost will be calculated based on the total weight of your shipment (for long-distance moves). What this means is that the more things you wish to take with you, the more money you'll have to pay for their transportation.
Be especially careful when deciding whether or not you should move your large and heavy furniture pieces. Depending on your move parameters, you can easily pay more money to move your bulky furniture than to buy brand-new furniture units after the move.
Moving experts advise that you should get rid of anything you haven't used in more than 12 months. Moving fewer items will not only lower your overall moving costs, but it'll also save you precious packing time and secure more storage space in the new place.
Failing to use good ways to reduce moving cost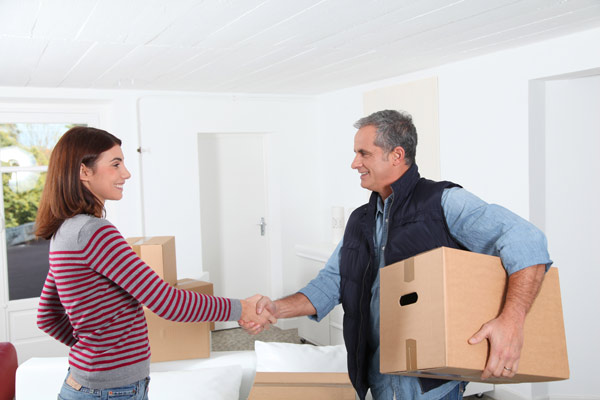 Generally speaking, moving house is an expensive business so it'll be a major mistake not to try to lower the moving price as much as you can.
The good news is that there are proven ways to cut moving costs and you should definitely attempt to take advantage of such cost-saving techniques the next time you have to move away.
      Move only the items you do like and intend to use in the near future. Get rid of those unwanted items either by giving them away (donating them to charity is the noblest thing you can do) or selling them at a moving sale.

      Do your best to get hold of free packing materials, especially free moving boxes. On average, you're going to need roughly 60 cardboard boxes to pack up your things so any number of packing boxes you get for free will make a difference.

      Work with an affordable moving company that offers high-quality packing and moving services to their customers.

Get free in-home estimates

from the best movers in your area to know in advance how much your local or interstate move will cost you.